In Loving Memory ♥
Geoffrey Ross Hinton
5 July 1953 - 31 October 2020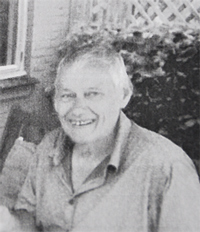 Sadly, lifetime Eureka identitiy Geoff Hinton lost his 6 month battle with lung cancer on 31 October and the huge farewell turnout of friends and family was testament to the esteem in which Geoff and his family are held. He would have loved the great reunion of past and present Eureka residents.
Geoff was Eureka born and raised - a third generation Hinton to farm on Eureka Road - the eldest son of Tom and Claire Hinton and grandson of Ross and Florence Hinton.
Great grandfather, Thomas Hinton first bought the land in Eureka in 1907 and he and his wife Nelly, had 12 children, the seven youngest all attending Eureka School. Many of the family settled in the district or had connections to Eureka over the ensuing years.
When Geoff's father, Tom, was born in 1926, his parents Ross and Florence were living and farming on Station Road (now Eureka Road). At that stage there were only two houses on their side of the road and three on the opposite side (yes, now Eureka Road boasts about 70 houses!).
In the mid-40's, due to health problems, Ross and Florence moved into Hamilton and Tom returned to take over the farm in 1951 with his wife Claire (nee Seymour). They lived in the old homestead and produced their family there, Geoffrey, John, Leigh and the late Anne. Tragically, Geoff lost his adored sister, Anne when she was 3 years old and he was 4 years. But brothers John and Leigh joined the family and the boys were great mates, enrolled at Eureka School like their father before them. Tom and Claire were very community minded, taking an active part in all local activities. They built a new home in 1962 and lived there until soon after Geoff married Diane (nee Barlow) in 1979.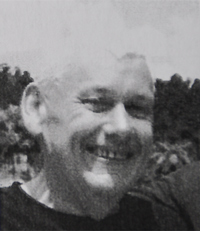 Tom had established Eureka Blueberries Ltd and he and Claire retained their association with the district through this venture after moving into Hamilton in 1977. Geoff and Diane raised their two children, Daniel and Anna on the farm and were in turn very community minded and actively involved in the hall, school and district activites. Geoff dairy farmed for a number of years before converting to bull farming, then returning to dairying before son, Dan married Abbie in 2009 and moved back to manage the farm.
Anna had married local lad Guy Irvine in 1998 and they were then also living on Eureka Road and raising their family. They have since moved into Hamilton.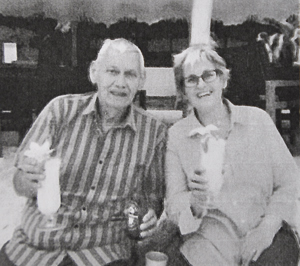 Geoff loved life - family, friends, fun and of course fishing and diving. Parties in the blueberry shed and at Lake Claire are legendary, plus practical jokes that could only be traced back to Geoffrey! His good humour and ready smile were infectious and will be greatly missed. A love of motorbikes and motor racing took him away on regular trips, particularly to Oz where he met up with brother, John. In the latter years the acquisition of a motorhome provided many enjoyable breaks away.
Geoff leaves behind his beloved wife of 47 years, Diane, two adored children and five cherished grandchildren. To Diane, Abbie, Charlotte, Joe and Anna, Guy, Emme, Tom and James Irvine, goes our heartfelt sympathy in their huge loss.
Geoff will be sadly missed by us all.
Thomas Joseph Muir QSM
17 November 1923 - 15 September 2020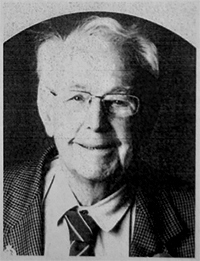 Born in Eureka on 17 November 1923, Tom passed away on 15 September 2020, almost 97 years old, still a mine of information about the development of Eureka and the creation of his father's farm on Schollum Road.
Tom's father, Jack, moved to Eureka from the King Country in 1919, having survived 3 years in France with a unit hauling explosives up to the front lines. His brother Joe had been farming here since 1914 and had married Violet Hunter. Jack 'took on' a 50ha block of scrub and peat which ran from the 'sandy drain' on Schollum Road down to the railway line. Joe farmed the adjourning block until he moved, to set up the Shell Petrol Station in Thames Street Morrinsville around 1920.
Initially there were no boundary fences and Jack split blue gum posts at nearby Hunters Bush - 3 per chain (22 yards) for 80 chains (1 mile), a total of 240 posts. At first he built himself a whare, where he was joined by his fiancee, later wife, Muriel. To quote Tom's speech at his 90th birthday party, "On her engagement Mum took a train from Auckland to Hamilton and stayed at the Amadale Hotel on Alma Street. She then took a train to Eureka Station, from where she walked another mile to Dad's whare at Lot 2".
By November 1923, when Tom was born, Jack had built all the farm buildings, including a house, using Pinus Radiata from Casey's Hill near the Hunter Road junction. Muriel's share included providing oak furniture for the house. Electricity arrived after Tom was born.
The Muir children all attended Eureka School, Tom starting 1929, Valerie in 1930, Wesley in 1933 and Gladys in 1935.
When he returned to New Zealand and was demobbed in 1946 he hoped that he had sufficient farming experience to be given a rehab loan for land. However, the powers that be were allocating on the basis of how much fighting men had done in the desert, and Tom was turned down, having been in the Navy. Instead, he was offered a place on a course doing carpentry around 1947. He obviously found his niche in building, because by 1950 he was not only certified, but had done extra courses which had allowed him first to become a Leading Hand and then an Assistant Instructor on the contract for State Houses. He was given membership of the Master Builders Association 1955.
One of his major works with his own company was building the first part of Wintec, including all the services - a job he was proud of as it was finished 'on time and under budget' in 1968. He completed over 12 large contracts in Hamilton, remodelled a fair section of Victoria Street and also put up the first commercial building on Te Rapa Straight on the site where Bunnings is now.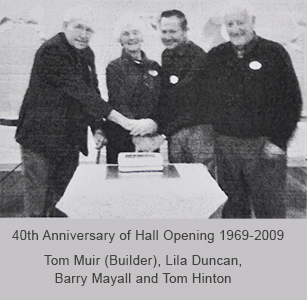 It was in March 1968 that tenders were called for the building of the new Eureka Hall. Tom's tender of $18355 for the construction in 8 inch concrete blocks was accepted. That November, TJ Muir started the foundations of the new hall and by December had the steelwork, blockwork and roof finished - the building being closed in over the Christmas holiday break.
From mid-January 1969 through to the end of February, the committee made many visits to the new building and in consultation with TJ Muir and his foreman, D Connor, changed various parts of the plan to improve the new hall.
After the water tank and pump were installed, the grounds and carpark actioned, the interior floors, the kitchen, curtains etc. all completed the Grand Opening was held on Saturday 19th April 1969.
It was such a pleasure to have Tom attend the 50th Anniversary Celebration last year (2019), along with his wife, Shirley and daughter Carol. Tom never forgot his roots and will always be remembered with great respect and affection. To all Tom's family goes our sincere sympathy in their sad loss.
Vicki Dance
21 July 1954 - 25 December 2019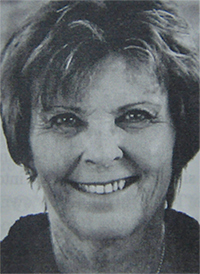 Sincere condolences are extended to Ace (Robert) Dance of Eureka Road on the death of his dear wife, Vicki, on Christmas Day after a lengthy illness that she had fought so bravely.
Sadly Vicki's retirement from her work at WINZ was measured only in months.
In her carefree youth Vicki went off on her OE and, as chance would have it, met Ace in Madrid, also on his OE with mates. Back in NZ they married in 1982 and seven years later bought a 15 acre block on Eureka Road and there made their home.
Ace had spent most of his youth living in Eureka on the family farm on SH26, much of his time spent in his father's vegetable garden and chopping wood for his mother (so not much has changed Ace!)
For some years Ace farmed emus, baled hay with his neighbours, and generally kept busy and Vicki spent much of her spare time horse-riding. On 'Major Andy' Vicki was a keen follower of the Waikato Hunt and while riding mainly for fun, she competed successfully at two Masters Games in Dressage, Show Jumping and Eventing.
In those days, Ace and Vicki's constant companion was their beloved Irish setter 'Wuff'.
13 years ago they subdivided their block. Keith and Linda (Law) bought the bare block and built their new home first, then Ace and Vicki built their new home, renting out the cottage. All of their tenants, Dan and Abbie Hinton, Nick Hows and Mike and Renee having now bought the cottage and become part of the family, providing much joy for Ace and Vicki who adore little 'grandson' Grayson.
In recent years Vicki took up golf and most of her leisure hours were spent out on a golf course chasing that little white ball. Trips and cruises were a great source of pleasure for them both.
A more positive, fun-loving, caring, generous and hospitable person than Vicki would be hard to find. A fantastic workmate, neighbour and friend, Vicki will be sadly missed by us all and we offer our heartfelt sympathy to Ace and all Vicki and Ace's extended family, on their huge loss of a very, very special lady.
Gary Tims
2019
Sincere condolences are extended to Caroline Tims and all the family on the death of Gary on February 27th.
Gary was the dearly loved husband of Caroline, father of Diane, Peter and Sheryl, grandad of Mark, Lance and Alex, Shaun and Daniel, Tayla and Jordan and great grandad of four.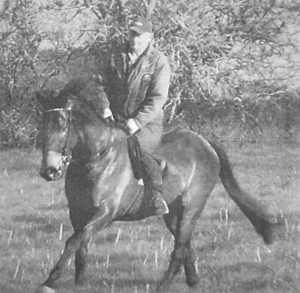 Gary married local girl, Caroline Hinton, 56 years ago and they have been dairy farming in Eureka (Hinton Road/Morrinsville Road) ever since. Horses and riding were always a huge focus of their lives, from hunting, competing on the Show circuit, to Gary being a successful amateur jockey (winning the Duke of Gloucester Cup) and then becoming an acknowledged owner-trainer.
Son, Peter, who went on to forge a very successful career as a jockey, actually had his first win on one of his dad's horses, Bright Star. Today, Gary and Caroline's grandchildren are all carrying on the riding and racing family tradition.
Our thoughts and deepest sympathy are with you in your sad loss.