Eureka Community Hall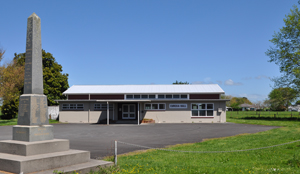 The Eureka community hall is available for hire. It features a kitchen, stage, meeting room and toilets. Chairs and tables are also available. This hall is useful for events including celebrations, wedding receptions, balls, community meetings, clubs, book fairs, fundraising events, fitness classes, sales meetings etc.
Location
1298 State Highway 26 (cnr of SH26 & Hunter Road), Eureka.
Capacity
Approximately 180 people for meetings and 120 for functions.
Floor area
410m²
Bookings
For rates, bookings and more information, please contact us:
Eureka Express Editor - Gail Mayall:
Email: editor@eurekaexpress.co.nz
Phone: (07) 824 1758
Mobile: 021 211 3348